BravoTran in Canada: WCA Road Show Recap
sept. 01, 2023
Last month, the World Cargo Alliance, the world's largest collection of freight forwarder networks, took to the road here in North America to visit two cities in Canada, Toronto and Montreal. The WCA has grown significantly over the years and in the past, their regional vice presidents could effectively cover all the members in a market with a few days' stay. Today, the most effective way to see everyone at once is to bring them to a central location and share the group's latest news.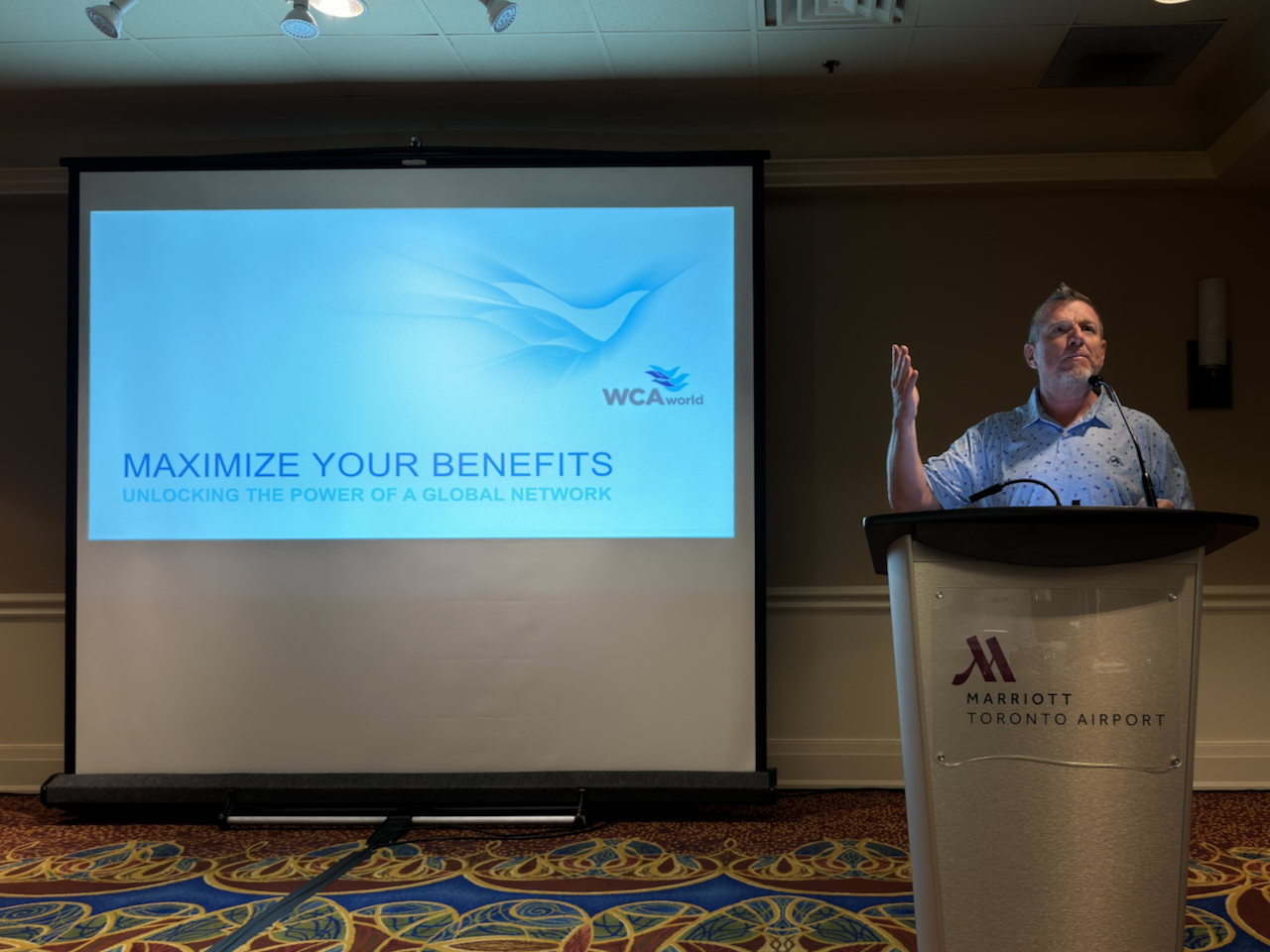 That's just what happened and BravoTran were proud to be the sponsor of the first event of the week held in Toronto. Nearly eighty WCA members, mainly from the Toronto area, joined for the day to learn about the latest news from the organization.
Bryce Barnhart, Vice President North America, talked about the variety of networks that the WCA offers, ranging from general cargo to specialized commodities and/or services. Brian Majerus, WCA Vice President and Managing Director of the Global Affinity Alliance, talked about their annual conferences and the importance of attending for companies to develop partnerships and embark on new business opportunities. "Members like to do business with members who take the time to invest and attend these meetings," he said.
Sripad Bharati, WCA's CIO, shared the group's new technology endeavor, FreightOScope, a suite of products covering quotes, rate management and freight forwarder operations. After a brief lunch, Monica Lee, CEO of World Insurance and Greg Kritz, also from World Insurance, gave a presentation about the importance (and ease) of selling cargo insurance and why companies should be offering it to shippers as an effective value-added product that deepens the shipper / forwarder relationship.
Finally, BravoTran's Vice President Logan Pritchett wrapped things up, sharing the benefits of BravoTran and explaining in simple and plain language how BravoTran makes forwarders' lives easier, saves them time, enhances compliance and gave examples from existing clients who have seen productivity gains as high as 10x on the first full day using the platform.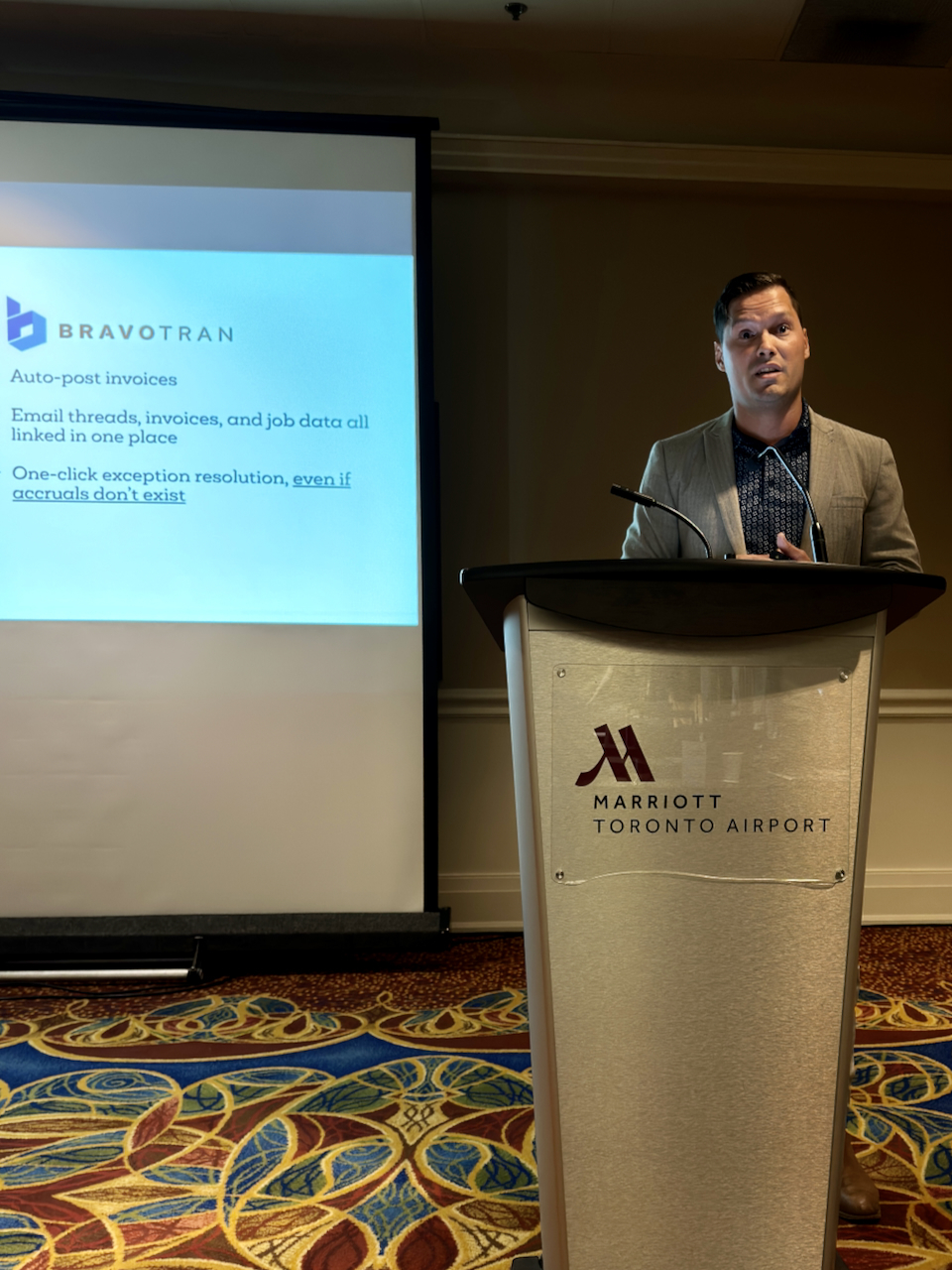 Afterwards, we co-hosted a networking event at a nearby restaurant and enjoyed an afternoon of sunny weather and optimal temperatures while many in the lower 48 were enduring a late-summer blast of heat and humidity.
After Toronto on Tuesday, an identical event was held in Montreal on Thursday. Logan was in attendance at that event and networked with people in the audience, including a number of our existing clients.
"There's something to say about being a part of events like these. To me, there's nothing that can replace these in-person connections and the genuine nature of the relationships that are built by simply participating. It's also special to get the opportunity to put faces with names. It also doesn't hurt when there's well-structured and meticulously planned events that spur on meaningful thought and collaboration. WCA is all too familiar with facilitating world-class events for the freight forwarding world and we look forward to our continued participation and partnership."
We enjoyed the opportunity to see customers and introduce BravoTran to potential new customers. We are also eagerly looking forward to attending the WCA's large annual event, next year in Dubai. But you don't have to wait until February, 2024, to find out what a cost-effective, money-saving, compliance-enhancing, payables-focused product BravoTran is. Just reach out to us today for a conversation and demo and find out how you can be on board and saving money in days, or weeks, not months or years, with BravoTran.